AI and big data crypto tokens have embarked on a recovery campaign shortly after former OpenAI CEO Sam Altman's layoff impacted their combined market valuation.
Amid the ongoing recovery campaign, Worldcoin (WLD), the native token of OpenAI's Worldcoin project, has posted impressive gains, up 5.55% over the past 24 hours.
WLD recently hit a 4-month high of $2.54 on the recent uptrend.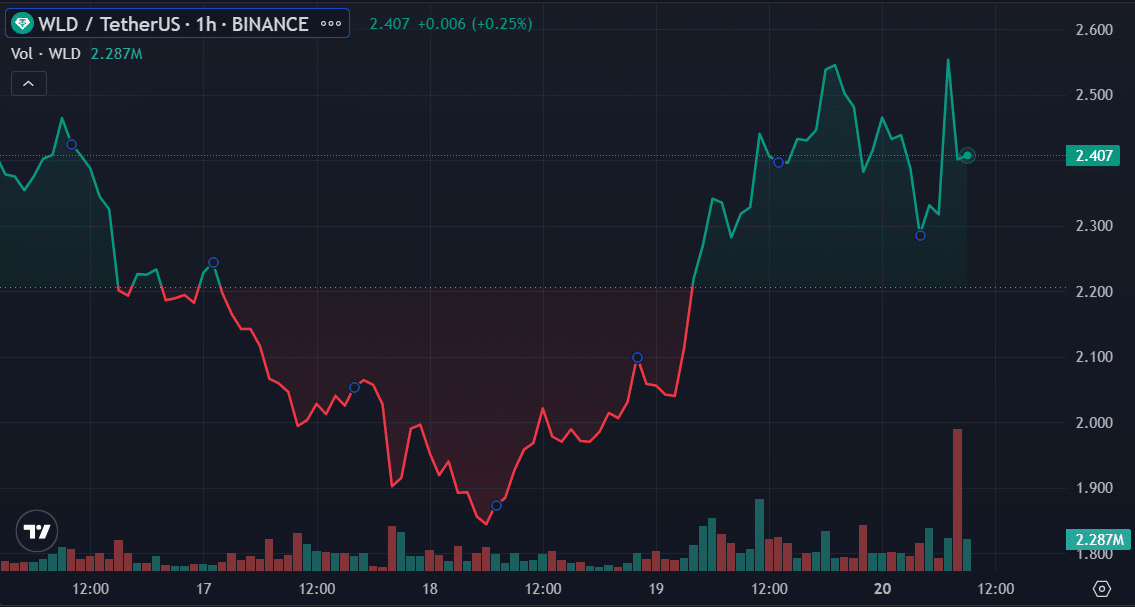 OpenAI's Sam Altman exit affects crypto markets
Despite witnessing intense resistance at the $2.54 high, Worldcoin has maintained its upward trajectory, with a massive 29% increase over the past week. The asset's resurgence came up shortly after a discouraging slump to $1.85 on Nov. 18, a day after reports confirmed Altman's exit.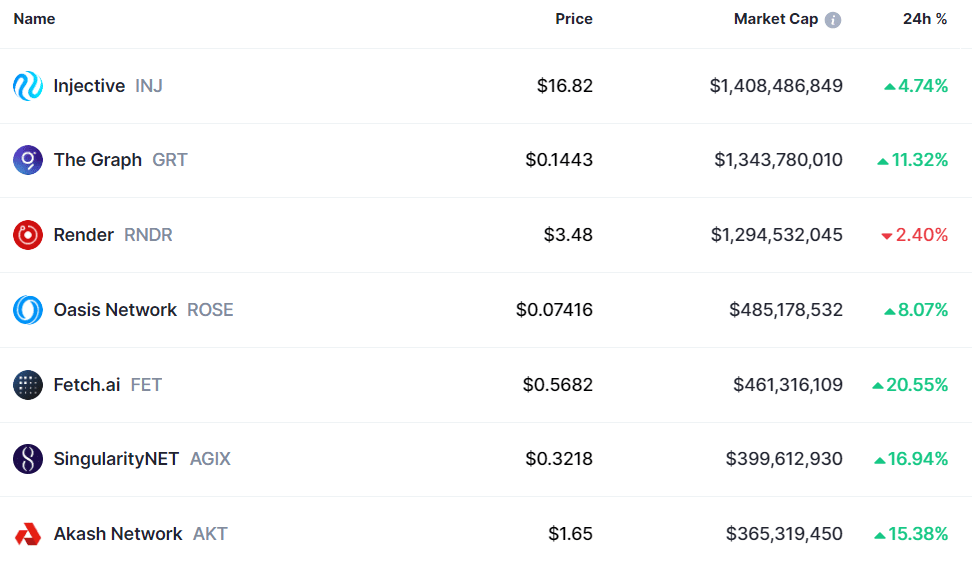 Worldcoin had held quite well above the $2 price before the incident. In addition to WLD, the entire AI and big data crypto market declined in response to the reports. However, assets such as Render (RNDR) bucked the overall trend.
This slump in WLD's value and the broader AI crypto market valuation was short-lived. Despite reports that Sam Altman's reinstatement as CEO would not happen, WLD stays above the $2 territory, currently trading for $2.44 with a 74% increase in trade volume.
In addition, the entire AI market is now observing an impressive recovery amid increased interest. Data suggests that volume for these assets has surged 20.66% to over $1 billion. 
Moreover, their combined market valuation now sits above the $8 billion mark, with a 5.55% increase over the past 24 hours. Interestingly, among the ten largest AI tokens, only RNDR has declined over the past 24 hours, as it faces an exhaustion of its recent upsurge.
Fetch.ai (FET) a project that leverages AI for everyday task automation, is leading the charge among the top AI tokens, up 21.9% in the last 24 hours. Meanwhile, SingularityNET (AGIX) and Akash Network (AKT) have surged 15.91% and 14.68% in the same timeframe.
Read More