The largest cryptocurrency exchange, Binance, announced the listing of the native token of the Bitcoin Ordinals project — ORDI.
Users can already fund accounts with coins in preparation for trading. The platform introduced spot trading pairs: ORDI/BTC, ORDI/USDT, ORDI/TRY. Withdrawals will open tomorrow, on Nov. 8.
In addition, within 48 hours, the token will be available on an isolated margin paired with the stablecoin Tether (USDT).
Before trading, the first thousand users who top up their account with at least 72 ORDI will receive a reward of 50 USDT.
At the time of writing, ORDI is trading at $11.00. Over the past 24 hours, the asset's value has increased by 48%, according to CoinMarketCap.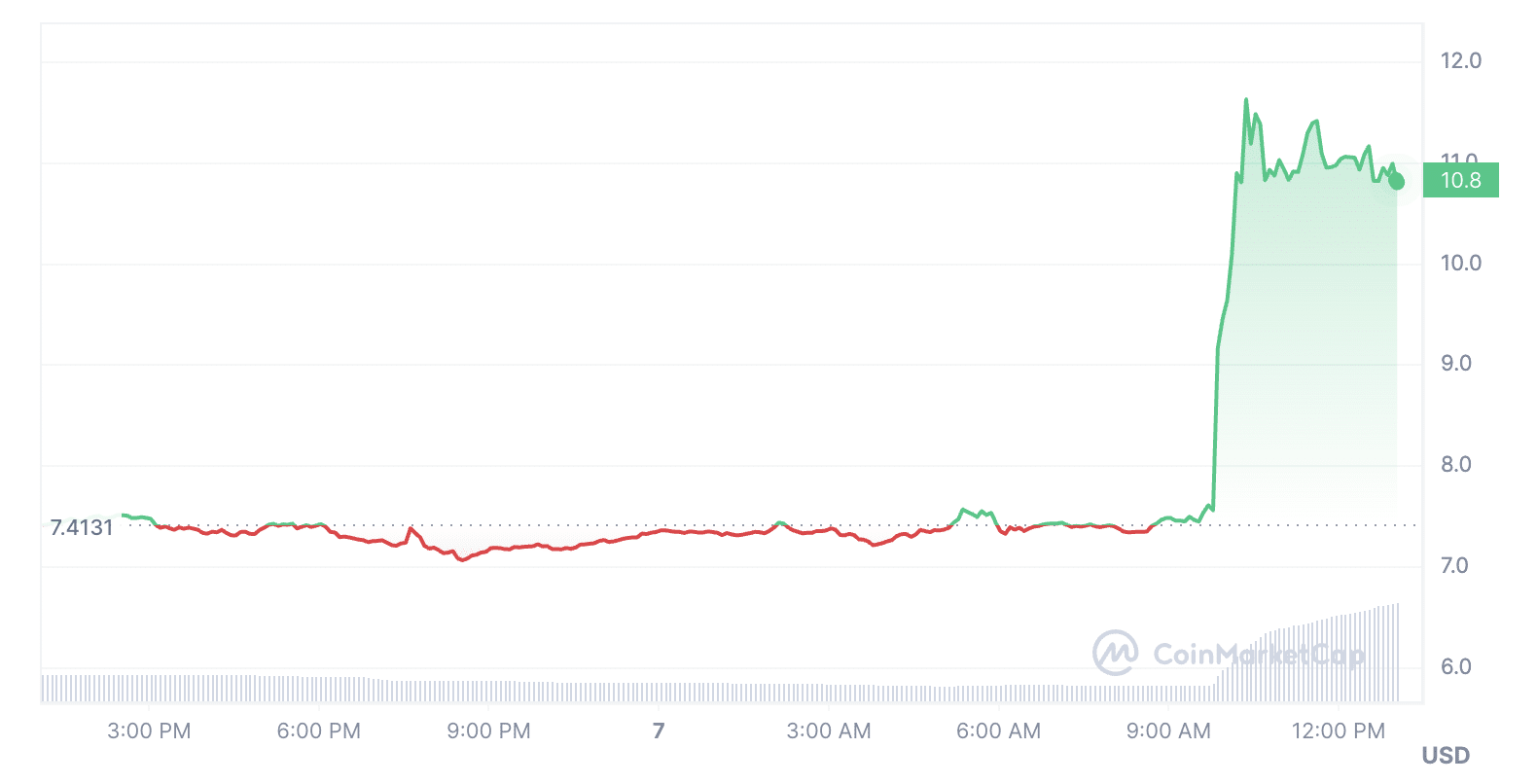 Currently, the market capitalization of the token is more than $200 million. The trading volume over the past 24 hours exceeded $40 million.
At the end of August, the Binance added support for the Ordinals service. The new feature allowed users of the platform's mining pool to enter additional data into individual satoshis, including texts, images, and videos.
Using Ordinals, users can record data in the smallest unit of Bitcoin, Satoshi. Ordinals convert individual satoshis into non-fungible tokens (NFTs) and thus create a Bitcoin NFT.
Read More