The Delaware State Department has referred the case regarding BlackRock's bogus application to launch an XRP-based ETF to the state DoJ.
As Bloomberg analyst Eric Balchunas reported, on Nov. 13, an application from BlackRock appeared on the official website of the state of Delaware, which registers investment trusts. It was aimed to launch an ETF based on Ripple (XRP).
LATEST ON FAKE XRP ETF FILING: "Our only comment is that this matter has been referred to the Delaware Department of Justice," the spokesperson (for Delaware Dept of State) said. Damn. Someone out there is crapping their pants as we speak.. — Eric Balchunas (@EricBalchunas)
However, this information was later denied. It is believed that the attacker used the data of BlackRock managing director Daniel Schwieger. He could have taken the information from his legitimate legal declaration.
Questions have now arisen about the application process for creating trusts. Journalists from CoinDesk analyzed the Delaware state website and found that this requires seven steps. Moreover, they can be done by filling out a regular PDF form.
As soon as the news went viral online, XRP price soared by 12% in 30 minutes. However, the price returned to its previous values immediately after the refutation.
At the time of writing, XRP is trading at $0.6352. Over the past 24 hours, the asset has lost a little more than 2.7% in price.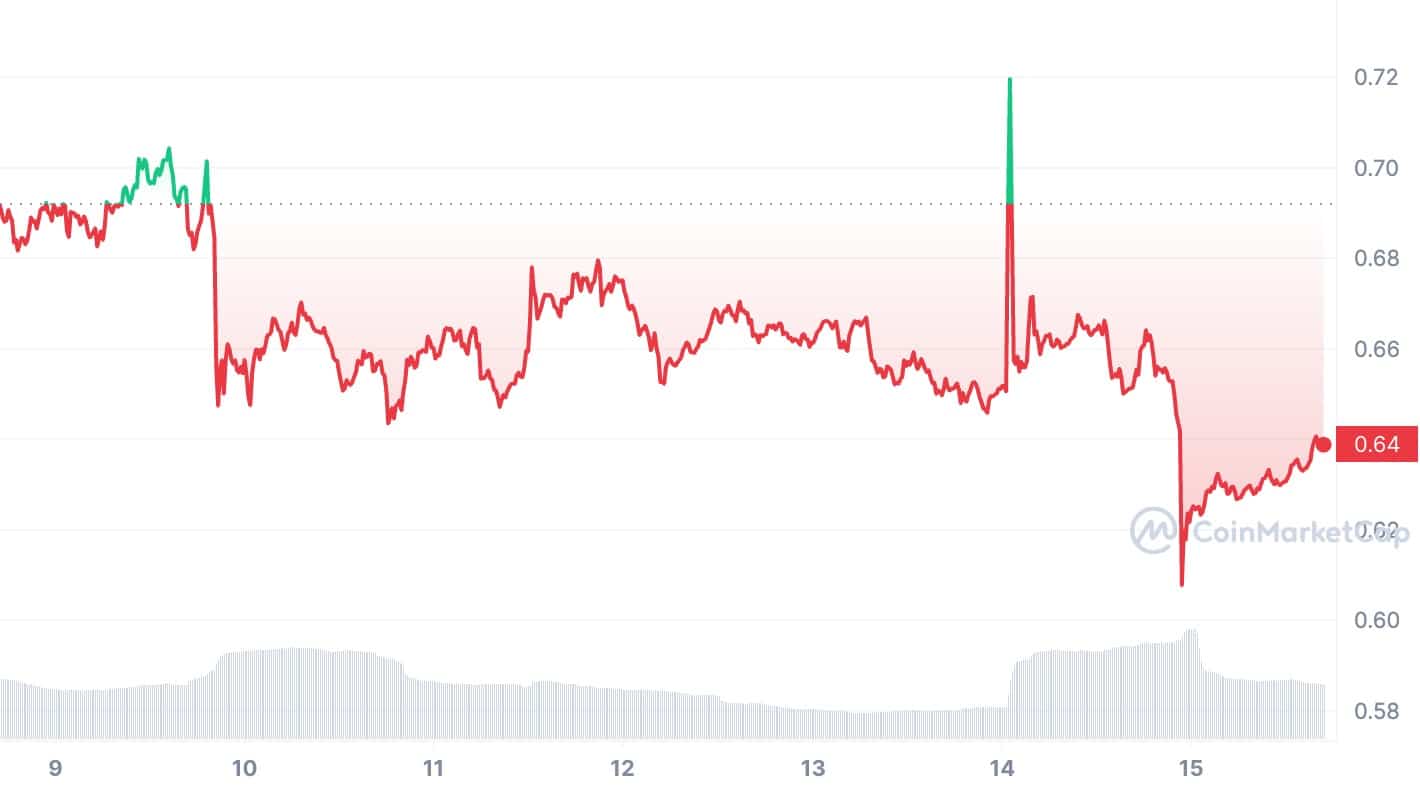 On Oct. 24, BlackRock's proposed spot Bitcoin ETF, the iShares Bitcoin Trust, appeared on DTCC's list of assets for which the company provides post-trade, clearing, and settlement services. Later, the exchange-traded fund position from the platform's website.
Read More