ORDI (ORDI) surged 82% after the largest crypto exchange, Binance, announced its listing and mistakenly tied it to the Bitcoin Ordinals project.
Over the past 24 hours, the token's price has jumped from $7.49 to $13.66 at the time of writing. However, ORDI price is still well below its all-time high of $29.16, recorded on May 8, 2023.
Since the all-time low on Sept. 11, 2023, the token has already increased by 381.95%.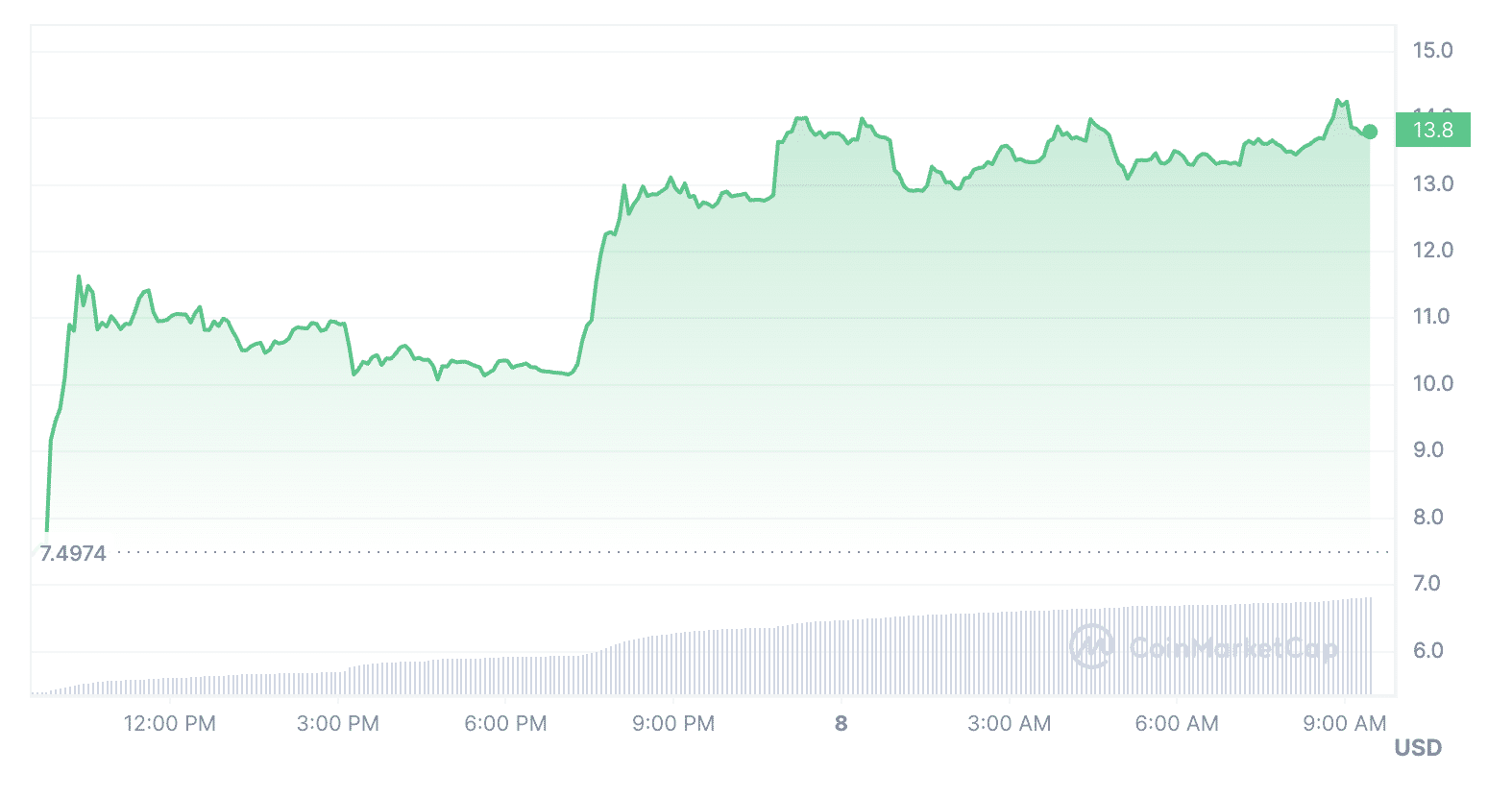 ORDI's market capitalization also jumped 22.5% in the recent 24 hours to $277 million. Now, according to this indicator, the token ranks 127th in the CoinMarketCap rating.
At the same time, ORDI trading volumes showed stunning growth. Over 24 hours, trading volume increased by 320% to $506 million. This propelled ORDI into the top 10 cryptocurrencies by 24-hour trading volume.
Earlier Binance announced the listing of ORDI on its platform. The crypto community believed that the token belonged to the popular Ordinals project.
However, Ordinals creator Casey Rodarmore stated that the ORDI token has nothing to do with his project. He asked Binance representatives to remove all information from the asset listing announcement page.
I hope this gets fixed soon. ORDI is not associated with the Ordinals project, The Open Ordinals Institute, or The Ordicord.Those links should be removed, and the token should not be named "Ordinals". The name of the token is ORDI.If anyone has any contacts at Binance they… — Casey (@rodarmor)
The crypto exchange has relaunched ORDI data and removed all links referring to Ordinals. According to the announcement, ORDI is the first token created in accordance with the BRC-20 standard on the Bitcoin network.
Ordinals can record data in the smallest unit of Bitcoin (BTC) – Satoshi. Ordinals convert individual satoshis into non-fungible tokens (NFTs) and thus create a Bitcoin NFT. Unlike traditional Ethereum-based tokens, the service stores user content on-chain.
Read More