Telegram founder Pavel Durov announced he will give away 10,000 semi-annual premium subscriptions. He purchased them for $ 200,000 using the Toncoin (TON).
A new post on Durov's Telegram announced 10,000 random subscribers to his channel. The giveaway will happen in a week, namely on Nov. 14.
Durov announced that he aims to promote Telegram's new feature: fair giveaways in channels. He claimed that he bought the subscriptions via Toncoin. The total amount spent was $200,000. TON surged 5% in 24 hours at the time of writing.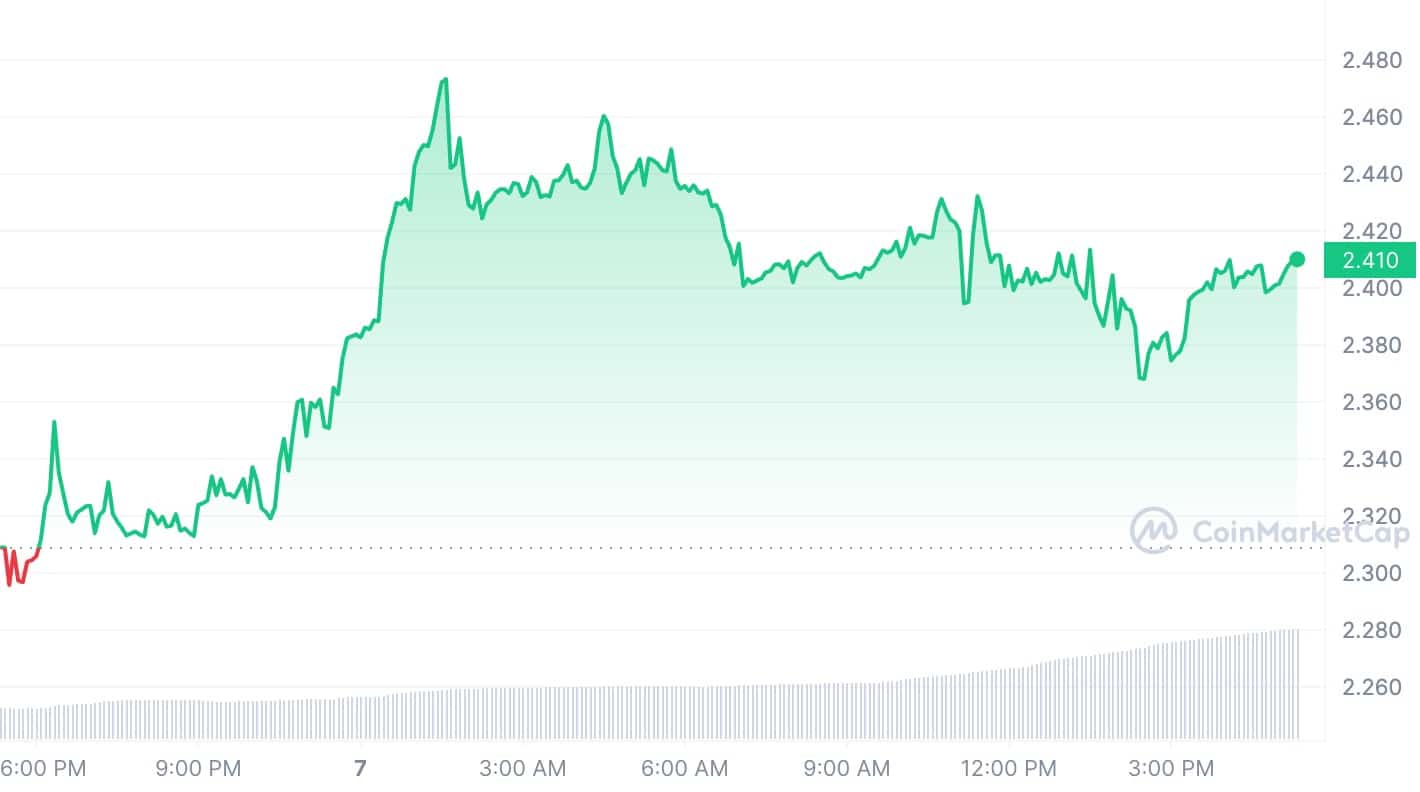 Durov used a payment service for premium subscriptions, Fragment, where users can pay for purchases in the TON token.
Although Telegram is not directly involved in developing the TON ecosystem, it remains interested in this network. An example of this was the creation of the auction blockchain platform Fragment for trading collectible usernames.
It started working on Oct. 26 last year. In March, support for the stablecoin Tether USD (USDT) was added to the @Wallet bot in Telegram; before that, the messenger bot wallet only supported Bitcoin (BTC) and TON.
Telegram also introduced a new Wallet Pay service for payments in Bitcoin, TON cryptocurrency, and USDT stablecoin. The new tool can be integrated into any bot or service on Telegram, allowing users to pay in three cryptocurrencies through the messenger interface.
Read More