A fake filing for a BlackRock trust focused on XRP appeared on Delaware's Division of Corporations.
Ripple (XRP) price briefly jumped 10% on Nov. 14 after a fake filing for a BlackRock XRP trust appeared on Delaware's Division of Corporations website.
A spokesperson for the world's largest asset manager confirmed to Bloomberg that a filing called the "iShares XRP Trust" registered to BlackRock has nothing to do with the firm.
This is false! Confirmed by BlackRock by me. Some whacko must have added using BlackRock executive name etc. Cmon man.

— Eric Balchunas (@EricBalchunas)
However, the filing alone was enough to pump XRP by 10%, sending its price up to $0.73 before it nosedived back to its previous trading level.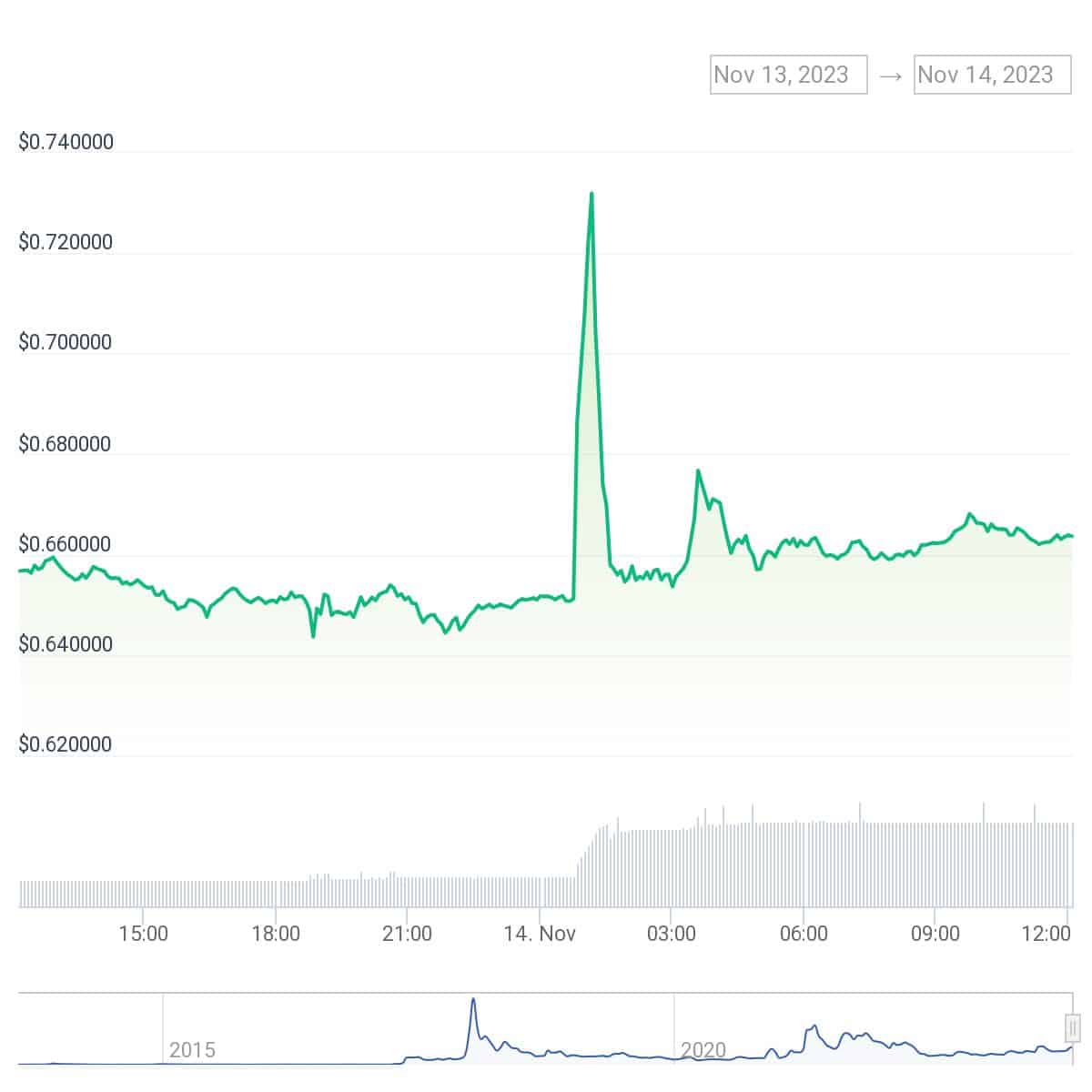 As of press time, the filing for XRP trust is still available on the Delaware website. Bloomberg Intelligence analyst James Seyffart noted that the fake filing "is not the best look for the crypto industry," adding that this sort of false activity "definitely hurts the credibility of the good actors in the space."
The news surfaced after BlackRock had signaled interest in expanding its cryptocurrency fund offerings with a recent filing that indicates a possible proposal for an Ethereum-based exchange-traded fund (ETF). As crypto.news reported, the asset manager filed last week for an iShares Ethereum (ETH) Trust on the Delaware Department of State's website.
This action suggests that BlackRock, which oversees approximately $9 trillion in assets, might propose an Ethereum ETF to the U.S. Securities and Exchange Commission (SEC). However, as of now, no formal proposal has been submitted to the SEC.
Read More